David Landreth, Jr.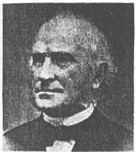 David Landreth, Jr. was born in Philadelphia, Pennsylvania in 1802. The company had started a branch office in Charleston, South Carolina and David, Jr. ran the operation as his first business experience beginning. The branch in South Carolina thrived until the war forced its closing in 1862.
Upon the death of his father in 1828, David took over management of the seed operation and Thomas Landreth assume responsibility for the nursery business. The seed business changed its name to David Landreth & Co. in 1830.
David took an active role in horticulture and became one of the founders of the Pennsylvania Horticultural Society. He eventually became president of the Philadelphia Society for the Promotion of Agriculture and was vice president of the United States Agricultural Society.
In 1832 he began publishing "Floral Magazine". The magazine was not financially successful and ceased after only a few years. He edited an American edition of George W. Johnson's "A Dictionary of Modern Gardening" published in Philadelphia in 1847.

Also in 1847, the firm moved to Bloomsdale, Bristol, Pennsylvania. Bloomsdale was said to be the most complete seed farm in America. The company changed its name to David Landreth & Son in 1860 and David Landreth & Sons in 1875. David died in 1880 and his son, Burnet Landreth, assumed the reins of the company.
Sources:
"Landreth, David, Jr.;" Dictionary of American Biography, Under the Auspices of the American Council of Learned Societies... New York: C. Scribner's Sons, 1928-58.